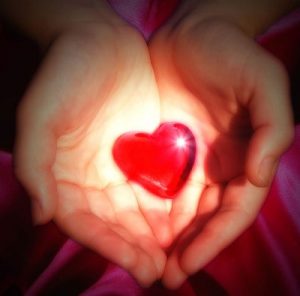 Image from www2.wau.org
In the midst of a thick mist this season, where everything can look hazy, I see sparkling gems that twinkle above it. These precious gems are gifts from our loving God above. There are a lot of them, and I'm inviting you to go treasure hunting with me. Today, I'm sharing with you one of the gems I've seen and received. It is the gift of empathy.
As we've encountered abrupt change that somehow challenged our balance, we needed to make adjustments and experience discomforts we've experienced this season. This just makes us see things in a different light. It makes you look at things not carelessly and hurriedly, and instead, you take a long, loving look at it and see it clearly. This season makes us see, feel, and understand things we've never fully understood before.
I love how this season causes our hearts that have gone numb from the busyness of life just soften. Fire thaws ice cold hearts. The ice before prevented us to connect closely with another and just go on with our own lives, and with the fire, it just melts it, causing ice to become water and revealing something beautiful. This reveals a heart so soft, that feels, loves, and does not turn a blind eye to the other. This heart yearns to give himself to another, and understands and shares another's suffering.
I've seen beautiful empathy come out of hearts this season manifested in beautiful acts of kindness in different ways. It can be as public as one cries out for social justice for the plight of the marginalized and oppressed, and it can be as quiet, with one shutting one's door and cry out to God through intercession. I've also seen it with people opening their hard-earned bank accounts to share resources to those who need them, and some share their God-given talents or abilities to make it easy for the afflicted. It can also be just simply reaching out to that person who's alone but needing a healing balm to his/her soul, as well offering to be a listening ear, and no one act is greater than the other. It's about our hearts joining together in this.
This is more than being in that slippery slope of doing things and feeling good about oneself. This is all about our hearts being moved, and connecting with people who are in their place of pain. As the Lord Jesus Christ also suffered here on earth, our hearts join with Him in suffering, and we are all connected together. We are not alone anymore. We reach out, and everyone is hand in hand. There is comfort in community.
I remember the story that when Jesus learned that His cousin John the Baptist died, He wanted to be alone so He took a boat to go someplace to be alone. When He arrived there, He saw a huge crowd waiting for Him, because they were sick and needed Jesus' loving hands to heal them. Jesus felt so much compassion in His heart that He did not refuse and healed them all, even in the midst of His grief. He even asked the disciples to go ahead, and He was left to tend to the crowd going home. That was the story of how Jesus fed the 5,000, and I didn't even highlight the multiplication of bread here. The highlight for me was how He had so much compassion for them that amidst His pain, He felt their plight too, that He loved each one of them to life. (see Matthew 14: 13-21 for full story ). I was so in awe and with His heart that He selflessly gave away. Oh let us have Your heart, Lord Jesus!
I end this just remembering the old days (oh, they seem so far away!) when we'd be in a big room full of people, and our hearts would still be as distant as ever. Now, even in the midst of social distancing, our hearts have never been this close.
Thank you for this gift, Lord Jesus. Soften, and thaw our hearts even more, and give us Your big, big heart. The world needs You so much.